We're just back from a visit of the "Langen Foundation", a museum located at the former rocket station in Neuss.
It was a very impressive experience. I must admit I'm usually not very interested in arts, but I've always loved the works of Roy Lichtenstein and Andy Warhol. So when I watched a report on WDR TV yesterday about the exposition I thought it could be very interesting to go there. We're currently visiting Mona's (my girlfriend) parents in Grevenbroich, which is only a couple of kilometers away from Neuss, so we took the occasion and made a trip to the museum.
Unfortunately, it was not allowed to take photos inside the exhibition, but I took a snapshot from outside the building. I bet you know the sculpture or at least the motive, created by Robert Indiana: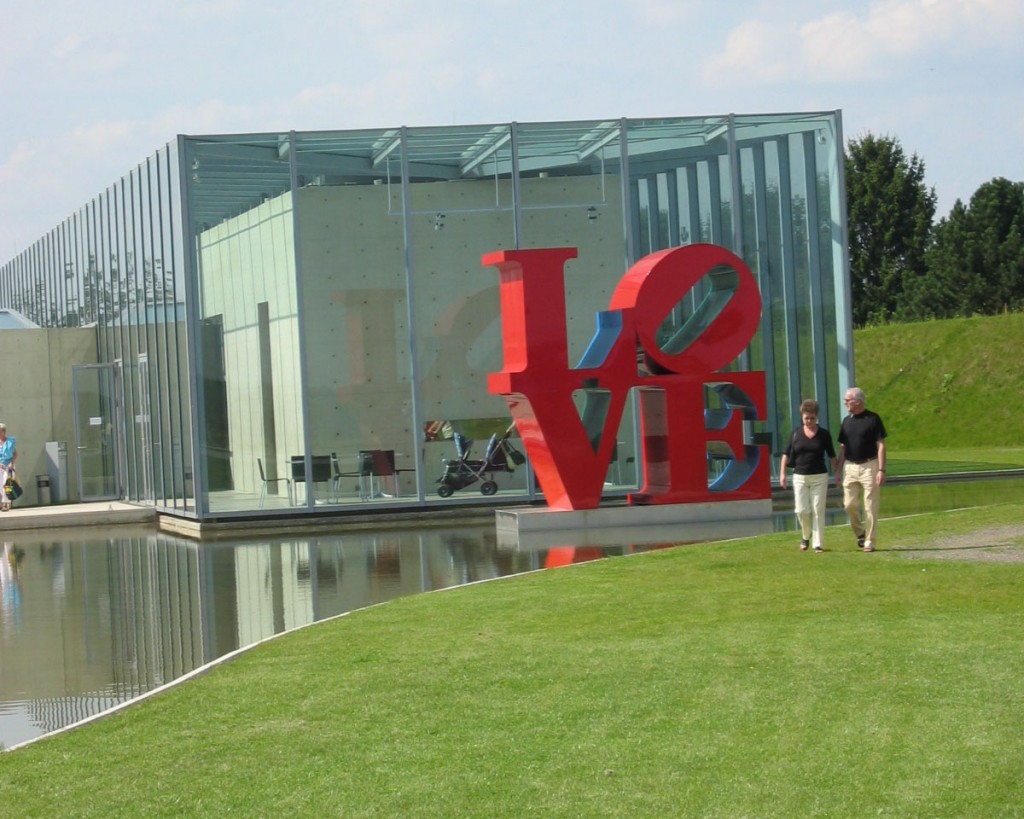 I really enjoyed the visit, and I recommend it to you should you have the chance to get there.