There have been some complaints recently about speeds of SSD drives built into Mac computers, mostly MacBook Pro and Air. Supposedly current models are much slower than earlier models, sometimes as slow as only 50% of the transfer rates.
As I was curious I benchmarked mine. I used Blackmagic Disk Speed Test which is available for free from Apple's App Store.
I got 416 MByte/s for writing, and 474 MByte/s for reading for my 512 MB SSD drive, which I consider pretty fast: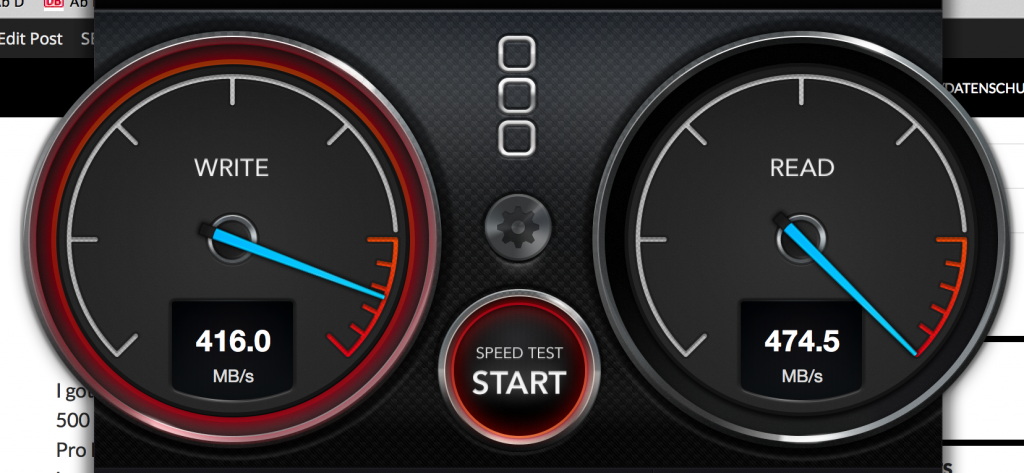 I have a MacBook Pro Retina, 15-inch, Early 2013 with 2.4 GHz Intel Core i7. My SSD is a APPLE SSD SD512E Media which is obviously made by SanDisk.
What about yours? Please comment here in my blog, giving your machine and SSD details.