Since about half a year I'm struggling with a very annoying bug in Synology's "Cloud Sync" package I'm running on my expensive Synology DiskStation DS415+ NAS. It is still present as of today's DSM 6.0.2-8451 Update 2.
I would like to backup my photos to my Amazon Drive/CloudDrive. As an Amazon Prime customer I can store an unlimited number of images, and only images — other files, like *.xmp sidecar files, will count against my general 5 GB limit.
The problem is that Synology's Cloud Sync will upload the sidecar files, even though I explicitly only select "Images" to be backed up (and *.xmp is not part of Images, as I will show you!).
Here's what I do:
I launch the Cloud Sync applet: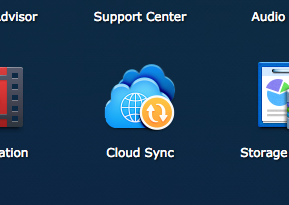 As soon as it opens up, the "Task Creation" wizard will start. I then select "Amazon Drive":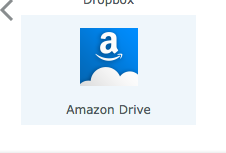 I click continue to sign in: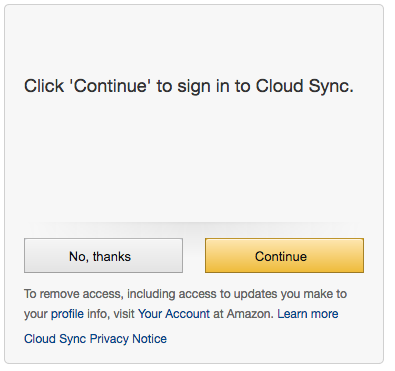 I then confirm that I want to authorize my NAS: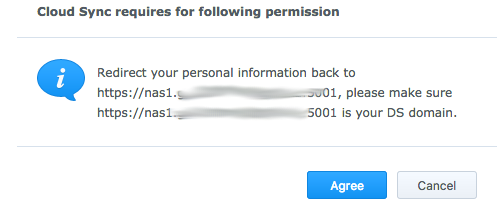 I then set the Task Settings as follows: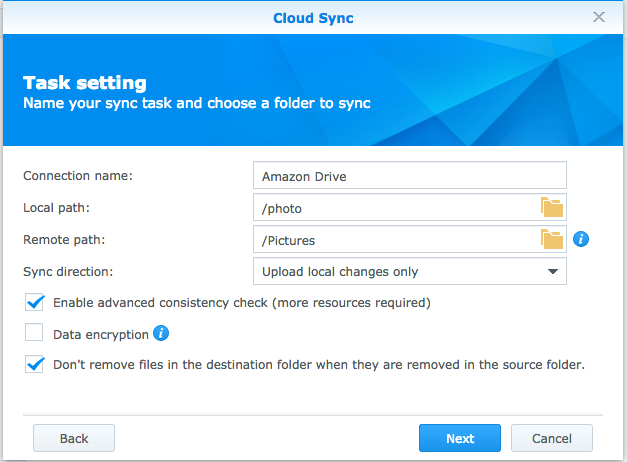 In the "Advanced Settings" on the "File Filter" tab I make sure that I only select "*.cr2" from the "Image" class of files, and nothing else: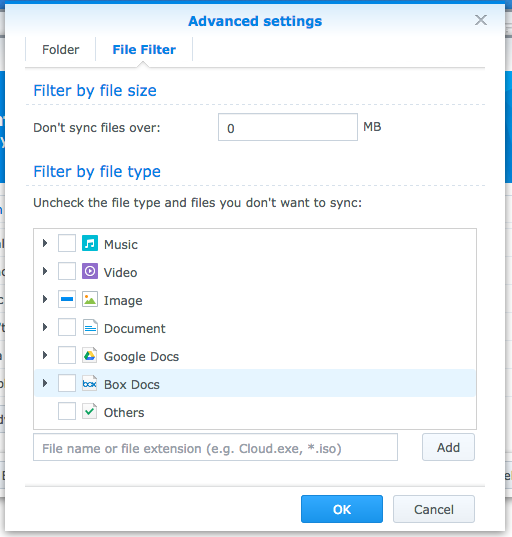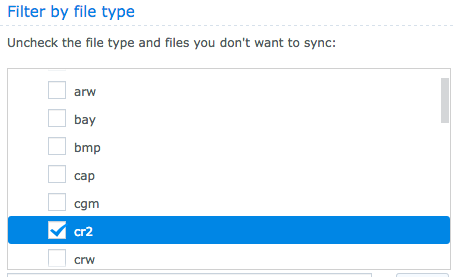 I confirm the "Advanced Settings" with "Ok", and back in "Confirm Settings" I click "Apply".
I'm done setting up the sync task:

Syncing starts immediately.
Ok, let's go into my Amazon Drive as see what get's uploaded:

WTF is this?! Why are the sidecar files uploaded, even though I only checked *.cr2?
Synology refuse to admit that the above described behavior is a bug. They say:
Currently the issue you describe is part of our design, we intend you to create rules under others for items other than those included under the other categories. You'll note there is not a default rule for *.xmp and so it will sync until one is made.
I cannot really accept this. Everybody with some experience in IT will regard this behavior as a bug. Nobody would design it as is, so also the manufacturer must admit it's a bug.
What's your view? Please leave a comment whether you agree with my view or Synology's view.